Promoting R&D Activities through Open Innovation
Sysmex RDCE embraces open innovation – integration of internal and external knowledge, ideas and technologies - which enables it to accelerate efficient new clinical value generation. Our R&D activities are aimed at creation of "new applications for existing platforms" and "new elemental technologies" based on open innovation. Especially regarding application development, our ambition is to realize seeds awaiting to be put into practical use on our platforms. RDCE laboratories are well equipped with principal analytical instruments for our state-of-the-art platforms so that efficient and effective collaborative R&D activities could be realized.
Our laboratories have capabilities for any evaluations and investigations regarding cell, protein and genes analysis with principal analytical instruments and our state-of-the-art platforms.
The cell lab is equipped with both conventional flow cytometry (FCM) and our state-of-the-art molecular imaging FCM platforms. We are working on technologies to allow the specific detection of nucleic acids, organelles, and other elements within cells, as well as the detection of in-cell protein locations and chromosomal aberrations.
Principal instruments:
Molecular Imaging Flow Cytometer
Automated Hematology Analyzer
Conventional flow cytometry
The protein lab is equipped with from ELISA testing system to our ultrasensitive immunoassay platform. We are working on technologies to detect proteins in blood and urine at high speeds and with a high degree of precision, and further enhancing testing parameters. Our lab is also equipped with a brand-new exosome counter* developed by JVC kenwood. (*Sysmex group is jointly developing a diagnostic device for exosomes with JVC Kenwood.)
Principal instruments:
Ultrasensitive Immunoassay System
Automated Immunoassay System
Digital Exosome counting system*
HPLC system
ELISA testing system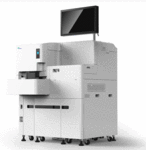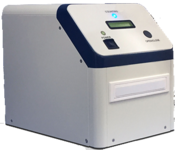 The gene lab is equipped with from conventional PCR system to next generation sequencer. We are working on technologies to enable gene quantification of cancer cells and the detection of circulating cancer cell-derived DNA.
Principal instruments:
Next-generation Sequencer
Thermal cycler